Wedding Season: How To Prepare When You're the Bride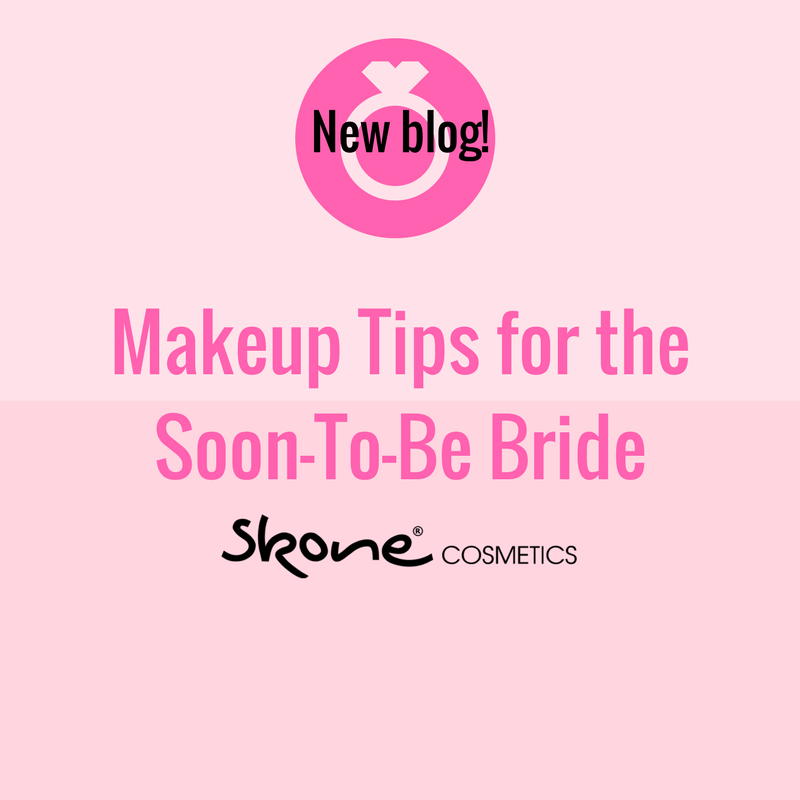 Wedding season is now in full swing. If you're a bride, this may excite or terrify you, depending on how far along you are with your arrangements. No matter what size wedding, there is always a lot of planning and coordination involved. The venue, the catering, the cake, the dress, and of course, our personal favorite: the hair and makeup. Most brides choose to work with a makeup artist so that they can get a little bit of pampering on their big day. Most women have either never worked with a makeup professional before, or if they did, it was for a prom or a bridesmaid stint. We think your big day deserves some extra thought and consideration. Here are some helpful tips on how to work with your makeup artist (or if you're brave enough, yourself!) so that you can look glowingly gorgeous all wedding day long.

Practice (or Test) Makes Perfect
Whether you are doing your own makeup on the big day, or you're hiring a makeup artist, remember to do a test run of your hair and makeup beforehand. We suggest putting on your dress, if possible, when you do a hair and makeup run through. That way you can have a clear idea of how you are going to look and also think about what details you'd like to tweak when it's the day of your wedding.

Invest In Long-Lasting Makeup For Your Wedding
Your ceremony may be in the evening, but chances are you will be getting prepared many hours before the start time. Those who haven't been in a wedding party before might think that's being a bit over-prepared, but between getting all the bridesmaids' hair, makeup and dresses together, the mother of the bride and then the bride, you're looking at several hours of glam time. That's why you need to invest in longwear makeup. Although sometimes makeup artists will come prepared with makeup, products like mascara or eyeliner are products we suggest you bring on your own. Our Insanely Intense Tattooed Eyeliner is the perfect wedding day companion. It will last all day without flaking, smearing or rubbing off. You will be able to focus on the important things, like enjoying your wedding, instead of worrying about touching up your eye makeup. Tattooed liners are a great investment for the bride for her special day and would make a perfect bridesmaid's gift as well. When it comes to face makeup, remember the importance of a great setting spray. Wedding season is typically during spring and summer, so you want to do everything you can do not to melt in the hot temperatures.

Keep It Light
Along with long-lasting makeup, you want to keep your makeup relatively lightweight. This will make it feel less cakey and heavy on your skin over the course of the day. Ask your makeup artist how you can touch up your makeup throughout the day without overdoing it.

Don't Give Into Peer Pressure
If you're not a full-face contour kind of girl, there's no need to put on a big show for your wedding. You might be inclined to go all out and over the top, but remember that this day will be documented in photographs and videos for the rest of your life. What needs to be done so that you will look and feel your best, knowing that this is the most public display of your relationship and your own personal style? Weddings can create brutal critics of even your closest, most laid back friends. Just remember that it's YOUR day and there's no rulebook on how your wedding makeup should look. Your goal should be to look and feel like the most excellent version of YOU. Married ladies: what is the one thing you wish you knew about wedding makeup? Soon-to-be married ladies: what's your wedding color scheme? Will your makeup coordinate with it in any way? Let us know. We'd love to hear from you! Remember to tag your selfies, bridal or otherwise, with #SkoneGirl for a chance to be featured on our social media accounts.