Take a walk on the wild side with mystical makeup looks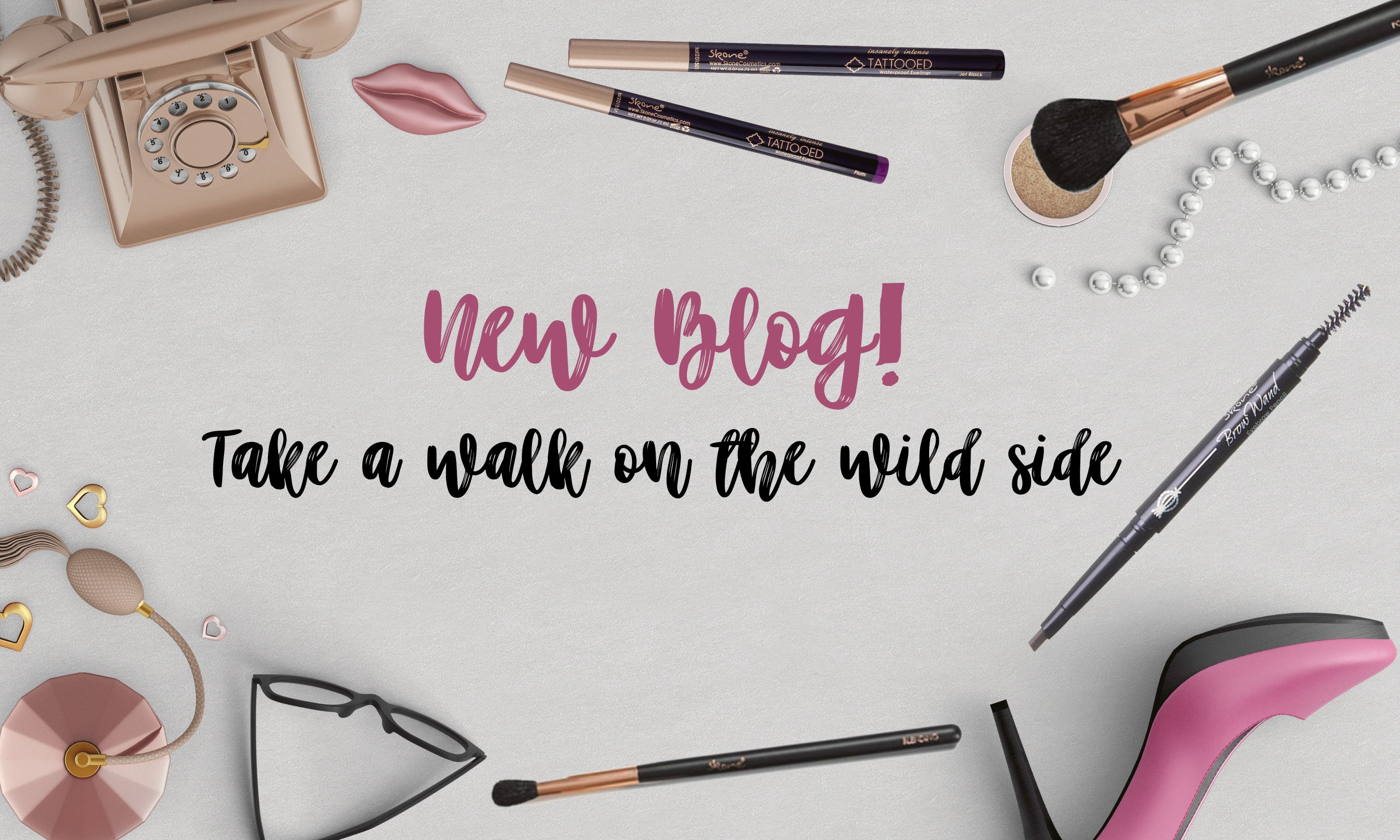 Have you noticed how everyone is totally obsessed with unicorns and mermaids these days? People will eat, drink or wear anything that has even a tiny bit of mythical flair. But when it comes to makeup, you might think these fads are over the top. Think again! There are other-worldly ways to wear mermaid or unicorn inspired makeup, from subtle to full glam.
Unicorns
Unicorns are poised and majestic creatures that have been part of fairy tales for ages. Whether you want to be one or have one as a pet, unicorn-infused everything is very hot right now. Unicorn inspired beauty is really anything that is pastel, holographic, bright or poppy. This trend has taken the world by storm and can easily be translated to a gorgeous makeup look.
Subtle Style
Little pops of color and shimmer are great ways to feel like a unicorn every day. Try our Insanely Intense Tattooed Eyeliner in the shade Plum and create a wing to your desired thickness and length. Then take your favorite shimmery shadow - we suggest our Eye Lights - and gently add some to the inner corners of your eyes for that added unicorn glow. You could even add it on your lower lashline with your Luxe Pro Smokey brush for added effect. For your lips, use our Luxe Doubler in the shade Pink Violet for that perfectly purple pop of color.  
Full on Unicorn Glam
To really amp up the unicorn style, adding glitter is always a good place to start. Instead of your usual highlighter, opt for a glittery highlight. For a concentrated glow that will make your cheeks look ethereal, use your Luxe Pro Blending brush. To round off the look apply your favorite holographic lip gloss and your look is complete.
Mermaids
These graceful sea-dwellers with amazing hair and seashell bras have enchanted generations, and it's no wonder everyone wishes they could be one! Quintessential mermaid makeup always includes jewel toned shadows and glitter.
Subtle Mermaid
Rocking a mermaid-inspired look for every day is a breeze! Create a shimmery smokey eye with your favorite jewel toned shadows. You can even add a wing with your Tattooed eyeliner in Navy. If you'd rather focus on lips, try a purple or blue lip product of your choice and go more neutral on your eyes.
Full on Mermaid Glam
If you want to look like you just flipped out of the ocean, you can add extra elements to make this look full glam. Use clean fishnet or patterned stockings to create the look and texture of scales. Simply stretch the fishnets out over the area you'd like to cover and gently pack on some blue, green or purple shadows create the look. We suggest using our Luxe Pro Contour brush since it has a flat edge and is great for packing on color as well as blending out color. For sure, this isn't a look you would wear to work, but if you want to make a unique statement at the club this will definitely do the job!
What's your favorite mystical creature? Would you wear makeup inspired by that creature? Let us know, we'd love to hear from you!
Be sure to tag your selfies with #SkoneGirl for a chance to be featured on our social media.