From work to play: How to transition your makeup from day to night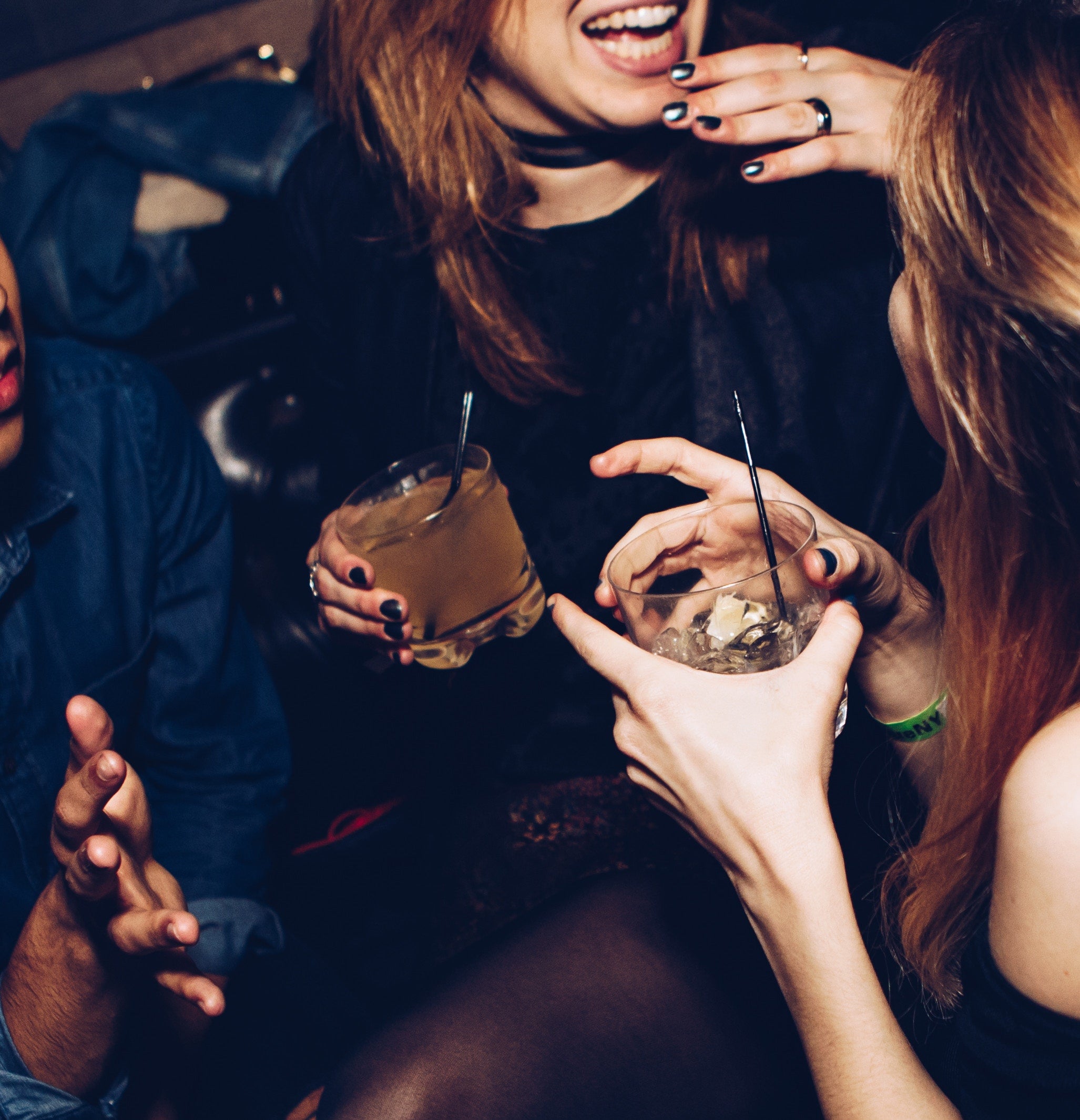 Some of the best moments in life are the ones you don't plan for, like a spur-of-the-moment night out. Perhaps you've had a long day at work, or finally reached a milestone that deserves a celebration. Maybe it's finally Friday after an overly long week. Whatever the case may be, you want to be ready for your night out fast. As in, lightning fast! For occasions such as this, make the most of your time with these quick and simple steps to transition your makeup from day to night.
Fresh face
Before piling makeup on top of makeup, assess how your makeup has worn on your face over the course of the work day. If you're feeling a little oily, remove the excess with some blotting paper or powder. Apply concealer and powder wherever it's needed. Eyeliner smudges are a quick fix with a cotton swab. Considering how much you may sweat or feel flushed later, use blush with caution. To give yourself a glowing look that's camera ready, apply a highlight on your cheekbones. Your Luxe Pro Blending brush is the perfect tool for that glamorous shine.
All about eyes
Whether you're more into neutral shadows or minimalist makeup at work, the best way to add some oomph to your look for after hours is by adding glitter. Our Eye Lights give you a burst of color and shimmer that will brighten up any style, and take your look from everyday beautiful to Insta-selfie worthy glam. You can use Eye Lights wet or dry, but we suggest using it dry for an ultra bright and shimmery finish. Apply it to your lid using our Small or Large Shadow brush for the best coverage.
But what if you are satisfied with how your eye shadow looks already? Add a little boldness using Insanely Intense Tattooed Eyeliner in a color other than black. Make sure to pick a shade that accentuates your eye color.
Lovely lips
If your eyes are the bold feature of your look it may be best to keep your lips neutral to avoid overshadowing the rest of your look. Try a nude shade or a color that's just a few shades darker than your lip color. Certain shades of our Luxe Doubler like Pink Violet, Earth Red or Copper Gold could be great colors to line and fill your lips with. Put on a glossy topcoat and you're good to go!
Bold lipstick can definitely be worn on a night out on the town, but that means your eye shadow should be less dramatic so that the lips can take center stage. Makeup is all about finding the perfect balance for you.
If you use these helpful tips you'll be ready to go out and see where the night takes you!
Be sure to tag all of your going out selfies with #SkoneGirl for a chance to be featured on our social media.