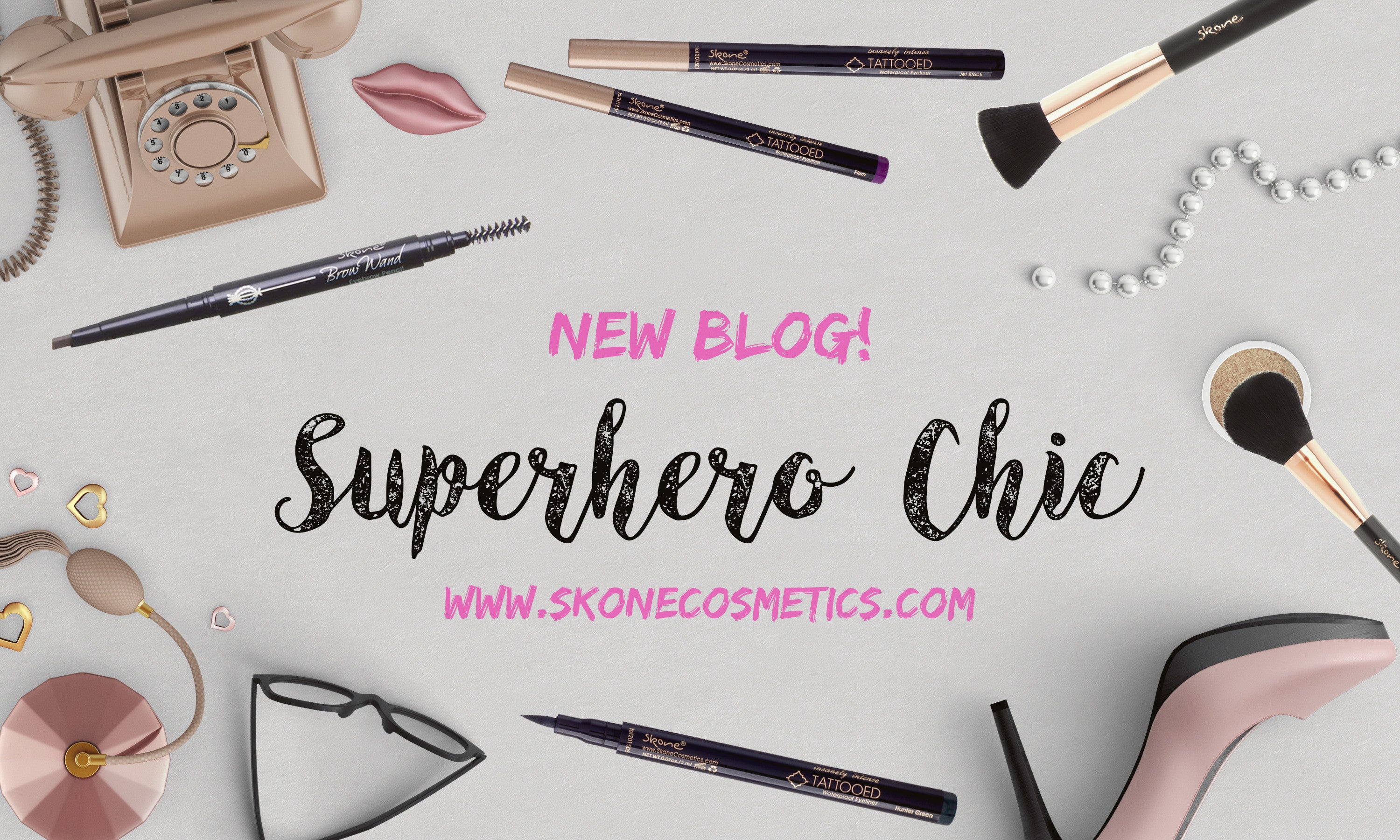 Do you ever wish you had an otherworldly power like your favorite superhero? We don't blame you. Sometimes we wish we had the superpower of applying a wing with our Insanely Intense Tattooed liner in two minutes flat! Well, superheroes are not real, unfortunately, but that doesn't mean you can't look the part. Read on for some butt-kicking makeup tips that'll make you look superhero chic.
Set wings to kill
Nothing can create a sharp wing quite like our Insanely Intense Tattooed Eyeliner. Its densely pigmented felt tip has a crisp end that delivers waterproof and smudge-proof color. Once the color is on your lid, it will look sharp and flake-free until you're ready to take it off. So you can focus on taking down the bad guys and not on a makeup meltdown.
Truth, justice and a blinding highlight
If you're looking for that otherworldly glow, you'll need the right makeup brush to help you get there. Take a highlight powder of your choice and use your Luxe Pro Blending brush to get a concentrated burst of brightness on your cheeks. To make your highlight pack even more of a punch, give your blending brush a spray or two with setting spray, which will moisten the highlight powder before application.
Super Kiss
If you're out trying to save the world every day, chances are you don't have a lot of time to reapply your lipstick. A great way to keep your pout looking perfect for longer is by using a lip liner. Try our Luxe Doubler in your favorite shade. You can wear it over your lip entirely with a matte finish or top it off with a lip gloss for extra color and shine. Use our Luxe Pro Lip brush to apply lipsticks or glosses for a mess-free, crisp application. You'll be ready to take on the world in no time!
What part of your makeup routine makes you feel most like a superhero? Our vote is obviously for winged liner, but let us know your thoughts.
If you just received your first Tattooed liner in this month's ipsy bag, then welcome to the Skone Girl family! Be sure to tag your selfies with #SkoneGirl for a chance to be featured on our social media.