"Secret to Natural Looking Brows"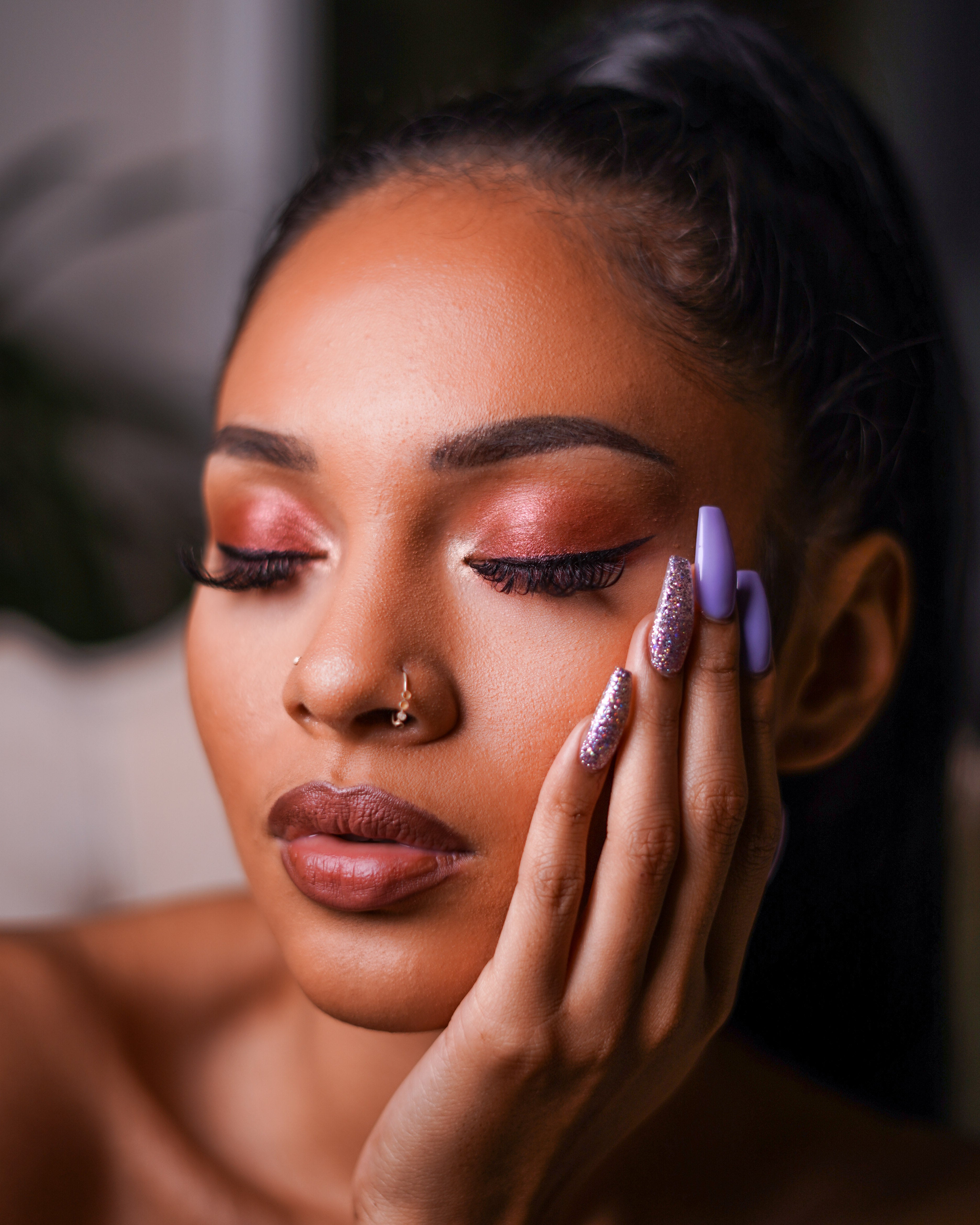 Skone Model Wearing:
Eyes-Pink Champagne Eyeshadow Palette and Insanely Intense Tattooed Eyeliner in Jet Black
Lip-Boyfriend Collection Lipstick in shade

Sebastian
Brows- Brow Wand in Shade Chocolate
Today, a girl's eyebrows are EVERYTHING. The importance of shaping, waxing, treading, microblading, shaving, and tweezing is just as important to women as is overall personal wellness.
Whatever method of shaping your eyebrows you use, daily maintenance is key. If you want perfectly shaped brows every day, the right eyebrow pencil is key. Luckily, we here at Skone created the Brow Wand, a waterproof eyebrow pencil that gives you a distinct advantage. It has two ends: an eyebrow brush for taming your brows and getting them in the same direction. Then the other end has a triangular shaped color pencil that delivers the optimal amount of pigment to fill in your brows. If you're intimidated by eyebrow fillers and makeup for brows in general, don't be! Here are some helpful tips and tricks for creating flawless natural looking fuller brows.
Brush before brow pencil
For the best results, before applying the eyebrow filler/color, brush your brow hairs out. Use the spoolie brush end of your Brow Wand and brush outwards. After a few strokes your hairs should naturally take shape. Brow hairs can sometimes mimic the hair on your head, so they may be more textured or curled. That means it might take some extra brushing to get your brow hairs in line. Regardless, using the spoolie brush on your brows, lays the foundation for where you will apply eyebrow filler to further shape your brow.
Marvel at your flawless brows
Your instinct might be to get super close to your mirror when applying eyebrow color. While this might make it easier to apply your brow pen, it will not result in natural looking brows. Beware of getting too close to your reflection, you'll need to be able to see both brows and apply symmetrical eyebrow makeup evenly. Instead, stay a step away from the mirror when applying your brow tint. When finished, you may want to take another step back to get a better idea of how your brows will look in public.
Fill in then blend for a more natural finished look
To create a more natural looking brow, fill in the brow then use the spoolie to brush and blend in the color in the same direction of your eyebrow hairs. If you're new to using a dual end eyebrow tool, go slow and remember to follow the previous two steps. It's better to add eyebrow color slowly than to go overboard too quickly and end up with harsh lines.
Even if you do apply too much, and you'd like to soften up the look, it's not difficult to fix. Just use the spoolie brush of your Brow Wand to buff out any extra color for a more natural look.
Whether you're a blonde, brunette, redhead, or even platinum blonde, our Brow Wand is the best choice for a waterproof eyebrow pencil. The Brow Wand is known for its natural looking color formula that blends in with your brow hairs to make your brows look fuller and like you've been blessed with good genetics. 😊
If you're unsure what shade you should choose, consider your natural eyebrow color. If your brows are sparse or if you're unsure, consider your hair color. Dark brown eyebrow pencils, like our Brow Wand in the shade Chocolate is best suited for black and brown-haired beauties. Redheads can use the Brow Wand in Cinnamon which has a reddish-brown tone to it. The shade Peanut Butter is great for auburn or dark blondes and Creamy Chai is best suited for lighter and platinum blonde haired beauties. Whichever color eyebrow pencil you choose, Skone's Brow Wands come in the right long lasting waterproof formula for every girl.