Love your Insanely Intense Tattooed Eyeliner? Try it in brown!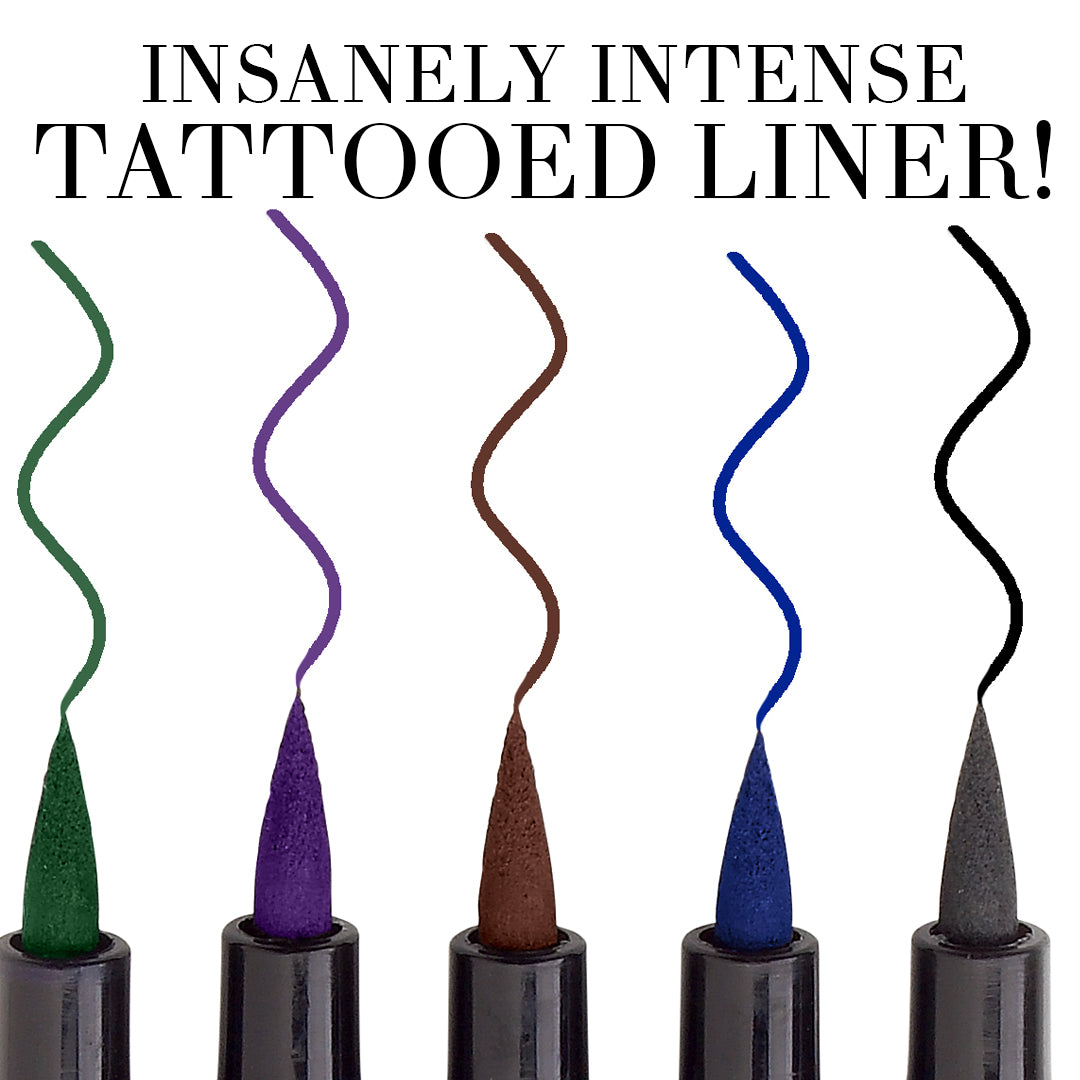 If you've recently received an Insanely Intense Tattooed Eyeliner in Plum from the Yes Oh Yas! Box, and loved the pigmented, long-lasting formula, welcome to the Skone Fam! We are so glad you're enjoying your liner in the perfect shade for summer! So what's next? Add another color to your collection!
Basic black might seem like an obvious choice. Black is the most often used in liner looks, and easy to find, and people tend to stick with what's readily available. But if you're searching for a different twist on an old classic an alternative color may be just what you need. If you dare to be bold, learn why our Tattooed liner in Brown should be the next color you try.
Accentuate your eyes
Brown is especially complimentary to blue or green eyed beauties who want to add a little more sparkle to their look. Brown and green/blue are contrasting colors and the contrast can enhance your eyes so they will stand out more than with basic black. Brown eyed beauties might also notice that this color brightens the color of their eyes as well, since the liner color is so similar to their eyes.
A softer look
Brown liner is great for daytime glam. Depending on your makeup style, black liner, whether with eye shadow or on its own, might be considered a little too harsh for school or the office. A nude smoky eye paired with brown Tattooed liner is a more subtle look that's very wearable at work, so you'll never feel you're sacrificing your style for your career.
A subtle summer shade
If your hair has cool undertones (think purple or blue tint, not brassy), brown liner is a perfect choice.  Pair your brown liner look with a bold lip color to a unique statement.
Brown is an extremely versatile shade. Wear it on its own, top off a smoky eye, or pull together a cut crease look. Try to be bold and recreate looks you've mastered with your black eyeliner and notice how the look changes.
When you try new looks with your Plum or Brown Tattooed liner, be sure to take a selfie and tag it with #SkoneGirl for a chance to be featured on our social media. And use the code "YAS" for 10% off entire purchase through 8/15!