3 Reasons to try the Insanely Intense Tattooed Eyeliner in Plum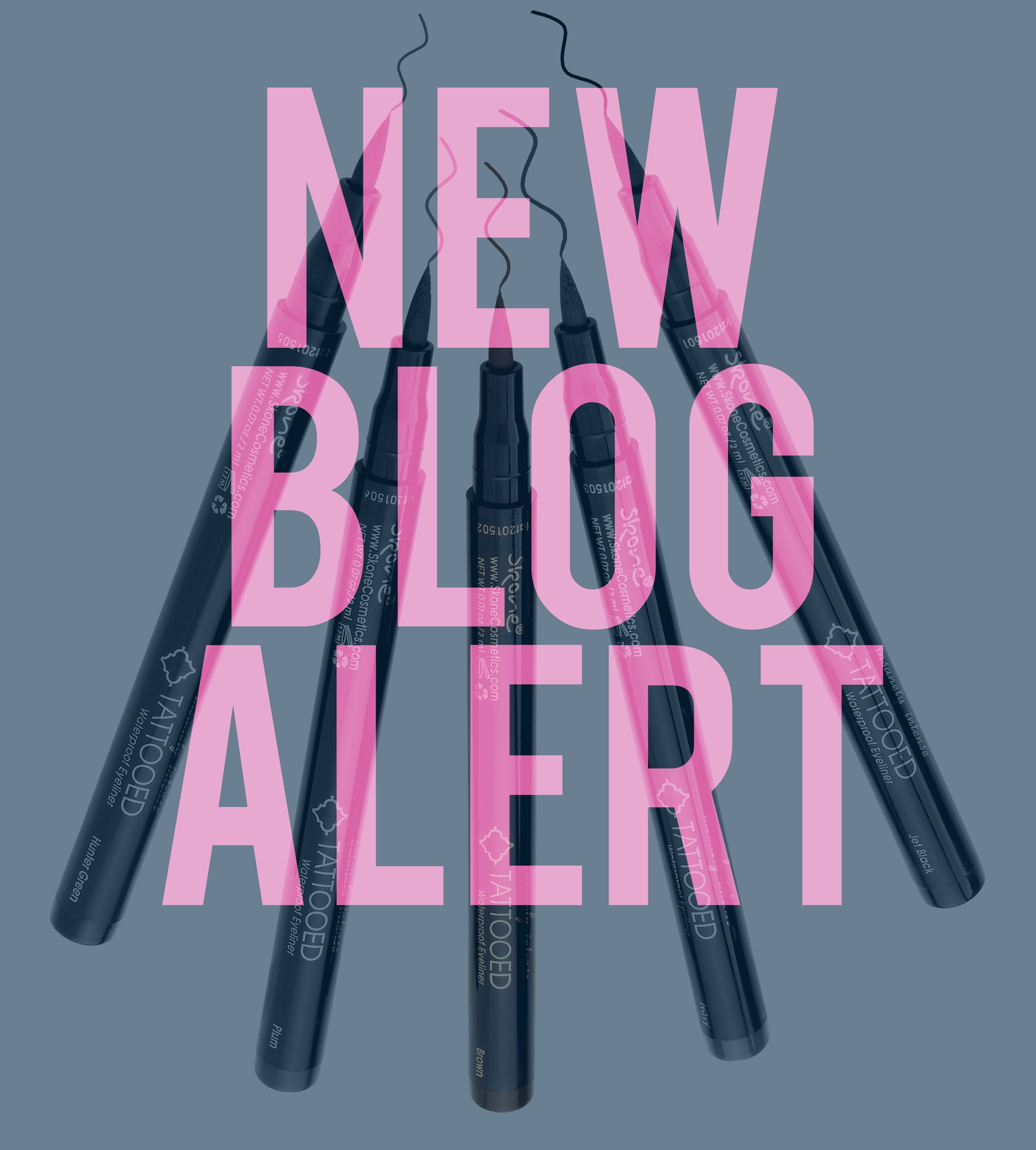 Basic black is the go-to color for most liquid liner wearers. It's no secret, black liner is iconic and timeless. It's also a shade that is most commonly found and used, so it's no wonder that makeup enthusiasts stick to what they know. But at Skone, we always try the departure from the norm, and many of our Skone Girls seem to follow the same mindset. Thankfully, we have more shades than just black in our Insanely Intense Tattooed Eyeliner collection.
Skone Girls have raved about our Tattooed Eyeliner's high intensity pigment and how it stays put all day, and all the colors in the line are equal to the exceptional quality of our black liner.  So if you want to be bold and still rock a Skone wing, consider picking up a Tattooed Eyeliner in Plum.
For cool-toned beauties
Plum eyeliner packs a jewel toned burst for those of any eye color, and will likely emphasize the hidden highlights of your eye color. Jewel tones look particularly vibrant on brown and hazel eyed beauties.
Pop of plum
Black winged liner is classic, but using your plum Tattooed Eyeliner will give a fun twist on an everyday look. In fact, this shade of plum can be extra complimentary to your skin tones, or play off of your undertones. Not sure what your undertones are? Get a quick lesson on Color Theory.
The Color of Summer
Plum is a perfect summer shade that transitions well into fall. A purple wing could be worn for a night out on the town, a hot date or even just chillin' with your besties.
So you're convinced plum is the next shade you NEED to try. But how do wear it?
Before trying anything advanced, simply apply your plum liner on as you would your black liner and notice the big differences between the two.
Try an ombre liner look by using your plum and black liner together. Start off the wing with plum then finish it off with black. Take a brush and gently feather the two colors so that there's no hard line between the plum and black. A double winged look with plum and black is also a fun idea. Just create a thin black wing and go over it with your plum liner. Whichever style you choose, your Insanely Intense Tattooed Eyeliner will give you pigmented color that will stay put all day and into the night.
Plum liquid liner isn't so intimidating after all, is it? Now it's time to try it. The team at Skone loves seeing your makeup looks on social media, so remember to tag them with #SkoneGirl for a chance to be featured on our page!