3 reasons to try the Insanely Intense Tattooed Eyeliner in Hunter Green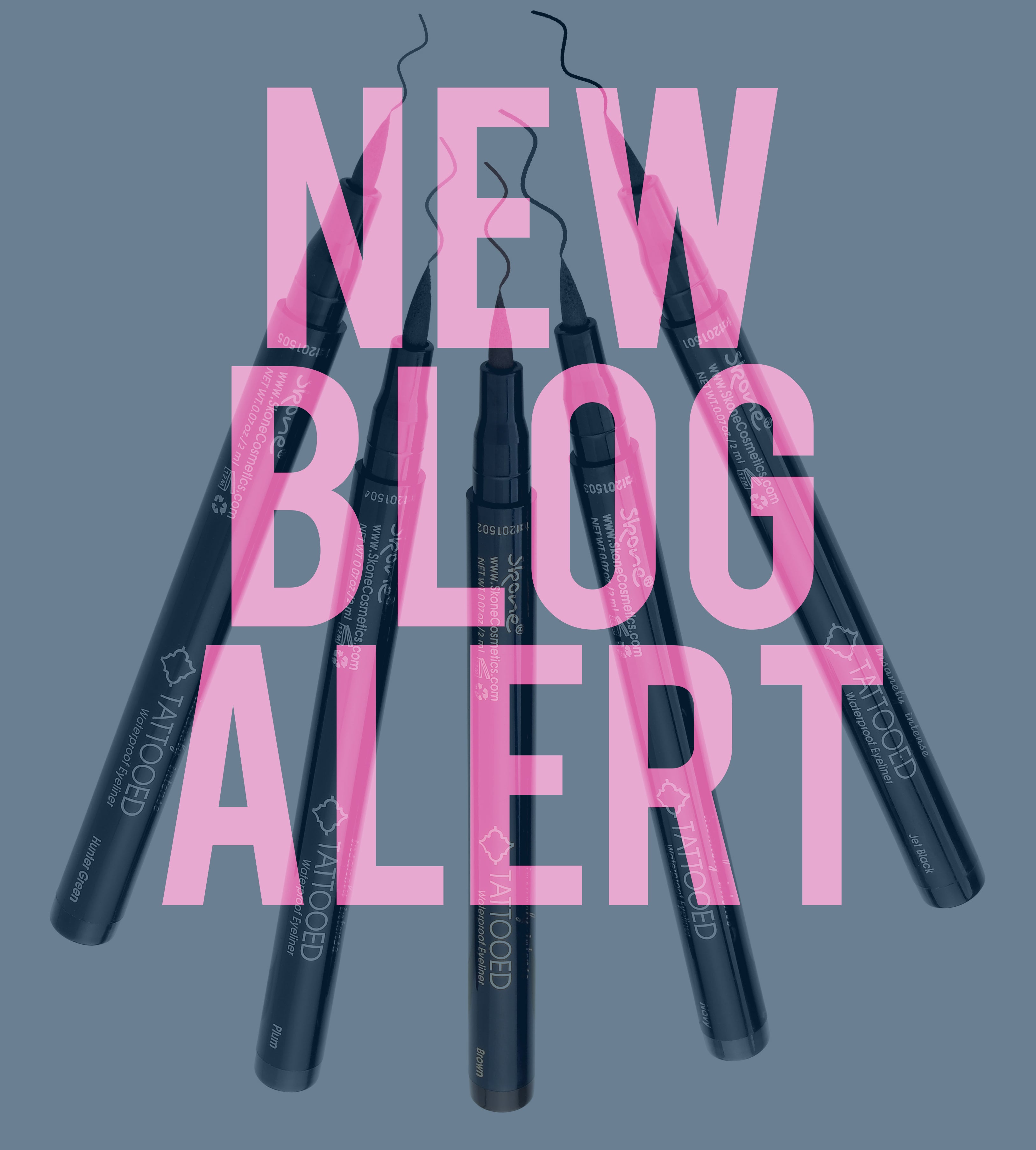 Black is the quintessential color for most liquid eyeliner lovers, primarily due to the fact that it's easy to find and it's a classic color that can be rocked every day. Here at Skone, we love our Insanely Intense Tattooed eyeliner in black, but we also love using vibrant, fun colors once in a while as a change of pace.
If you follow us on social media, it's easy to see that the hottest product in our makeup line is our Insanely Intense Tattooed Eyeliner. What Skone Girls love about our Tattooed liner collection is its durability, color payoff, and that our colored liners live up to the same high quality of our classic black liner. Whether you want to go bolder with your look or "bold" IS your middle name, here are some tips to going green.
Eye play
Depending upon which color you choose, certain eyeliner colors can highlight and brighten your eyes.  Green eyeliner is especially complimentary to warm, blue-eyed beauties, as well as those with hazel eyes. Those with blue eyes get enough of a contrast out of the green to make their baby blues shine, while those with hazel eyes can accentuate their natural blue and gold tones.
Green can also be quite complimentary for brown eyes, especially if your eyes have warm gold tones. Not sure what tones are? Check out our article on color theory.
A new perspective
Classic black can make for a great winged eyeliner look, but if you want to create a bright and dramatic statement, hunter green is the perfect choice.
En vogue
The jewel-toned makeup trend, including blue and green, popped up a few seasons ago and the hype hasn't let up. Summer is great season - as is fall - to wear green liner. You could wear it to an outdoor gathering, a wedding, or even to work. This seasonal look is versatile and fun.
Have you decided that Hunter Green is your next color to try? Here's how to wear it:
No matter the shade, the possibilities are virtually endless when it comes to creating sleek liner looks. You could create a look with neutral shadows and a dramatic green wing, or a show-stopping double liner look with your green liner paired with the classic black. Creating a double liner look is just as easy as creating a single liner look, simply stack two thin lines on top of your lid to create a two-toned look.
Whatever style you choose, your Insanely Intense Tattooed Eyeliner will give you rich, highly pigmented color that will stay put, even during hottest summer days.
Remember to tag your selfies with #SkoneGirl for a chance to be featured on our social media.