How to Use an Eyebrow Pencil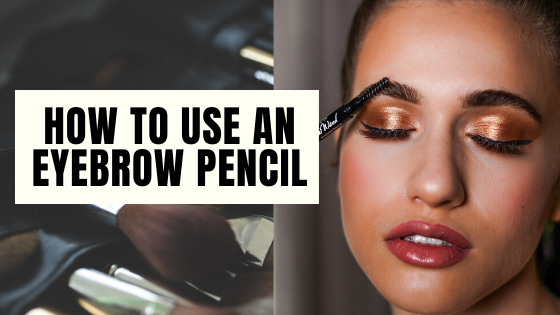 A well-groomed eyebrow always helps to frame of your face, bringing harmony to your features. If you invest in buying the right colored eyebrow pencil, it can make your eyebrows look naturally fuller.




Whether you lose your hair from eyebrows or have hairs too light to see, sparse, over- plucked, or just need little definition, learning the correct way to use an eyebrow pencil is all you need as a quick remedy.
Skone Cosmetics makes products that last and compliment all skin tones.
With more product inside and better value. It's makeup essentials done right.
Just for you, save 20% off your first purchase! Use code "GetSkone20".
During the initial stages, it can be tricky but, once you learn the techniques on how to shape, define and fill out your brows, you can achieve your desired eyebrow look for any event.
Selecting the Best Eyebrow Pencil

Most importantly, the user has to choose the right color of the eyebrow pencil that matches your natural brows. Follow the procedure below:
•    Before applying the eyebrow pencil, ensure your skin surface is clean.
•    Draw an imaginary line starting from the outside corner of your nose to the inside corner of your eye, placing small dots (A) with your pencil.
•    Now, starting from the outer corner of your nose to the inside corner of your eyes places a small dot (B) where it crosses the brow bone.
•    Then draw a third dot(C) slightly above the first dot (A).
These dots will be guiding dots that will help in drawing a basic eyebrow shape.
•     Now, use your eyebrow pencil to connect the dots and draw eyebrows that are thicker between (A) and (C) and thinner between (C) and (B).
•    With light hands, use a thin and feathery stroke for achieving the most natural look.
•    After drawing your brows use the end of the eyebrow pencil to create the effect of small hair-like strokes.
Not Just Your Usual Eyebrow Pencil

Skone Brow Wand has a sharp triangular tip brow color that is a creamy blend-able formula. It helps to obtain the perfect and natural-looking brows. Whether you are at work or gym or up all day and night, your brows remain gorgeous with the Brow Wand that comes in 4 colors (Chocolate for brunettes, Peanut Butter for blondes, Cinnamon for redheads, and Creamy Chai for platinum blonds and gray hair).


For achieving natural eyebrows, many renowned brands in the market have come up with a double-sided brush that helps to tame and shape your brows.

The brush side controls your eyebrow hair and the other side provides the crisper, pigmented line to shape your brows. Every eyebrows pencil can give you a hard time if you are a beginner but once you learn and practice, you could rock natural-looking fuller brows like a pro.

Eyebrow Tools

There are several other recreating tools like eyebrows stencil that claim to make a natural-looking eyebrow without using a pencil. But a professional and customized natural-looking eyebrow can only be done when you experiment with your shape and color of your brows.




The best eyebrow pencil will always be a versatile, long-lasting and easy to use the tool. They do not require any kind of sharpening because the pencil is retractable. The duo eyebrow pencil can be used alone or in a combination, if you desire to add additional dimension.


 Double-sided Eyebrow pencil kit is here for achieving crisp and flawless brows. Skone's has a double-sided pencil brush duo to shape and tame your brows. skonecosmetics.com
SAVE 20% OFF YOUR FIRST ORDER! USE CODE "GETSKONE20".