Lights, Camera, ACTION! How to become a top notch beauty vlogger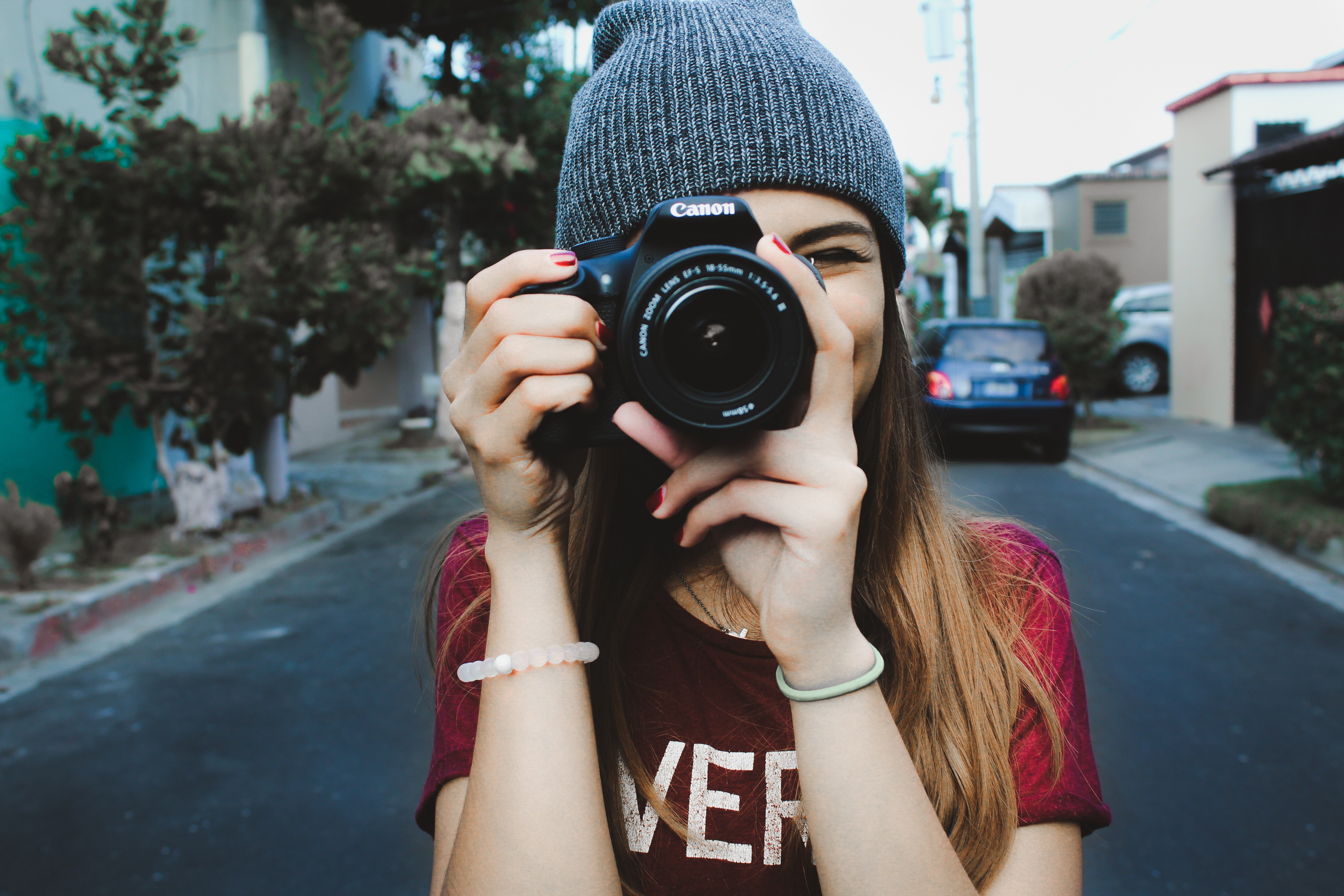 It seems as though there's a new beauty vlogger (video blogger) popping up every day. But did you know that these seemingly average makeup lovers can turn into big social media influencers, sometimes almost overnight! If you're interested in giving the video format a shot but don't know where to start, here are some basic tips to help you get going on your vlogging journey.
Invest in good equipment
If you want your viewers to get the full effect of your makeup tutorials, an HD camera would be a good investment. The vloggers that are the biggest influencers tend to have professional video production, so pay attention to some of your favorites makeup specialists and do the research to find out what they use to create videos.
Keep it positive
We've all seen it. That beauty vlogger who provided a decent tutorial but expressed their disappointment in the overall look in a not-so-fun kind of way. It's not as enjoyable to hear people who are constantly down on themselves, both in real life and online. Not every makeup look is going to be flawless, but try to put a humorous spin on it if everything didn't go as planned.
Don't be intimidated!
Plenty of famous beauty vloggers with huge followings are not working makeup artists. They simply have a love of cosmetics and continuously hone their craft.
Whatever you do, don't ever feel intimidated or threatened of other people's success. Instead, have a passion for learning new styles and techniques from your fellow vloggers. You will gain so much more with a growing network of vlogger friends, plus have more fun while you're doing it.
Have the best products
Using your favorite products in your videos will not only make the finished more likely to look turn out the way you want, but you will feel more comfortable creating bigger and bolder looks. Keeping your favorite shade of the Insanely Intense Tattooed Eyeliner on hand will ensure flawless wings every time. And don't forget the Brow Wand for creating perfectly put together brows no makeup look would be complete without.
Enjoy the ride
 The last and certainly not least important tip is: Have fun! Vlogging is meant to be a fun means used to interact with other like minded individuals. Don't get caught up in looking perfect every time. Just let your personality shine through and you are well on your way to stardom!
Do you have a vlog? Be sure to send us a link, we would love to see your work!
Remember to tag your selfies with #SkoneGirl for a chance to be featured on our social media.