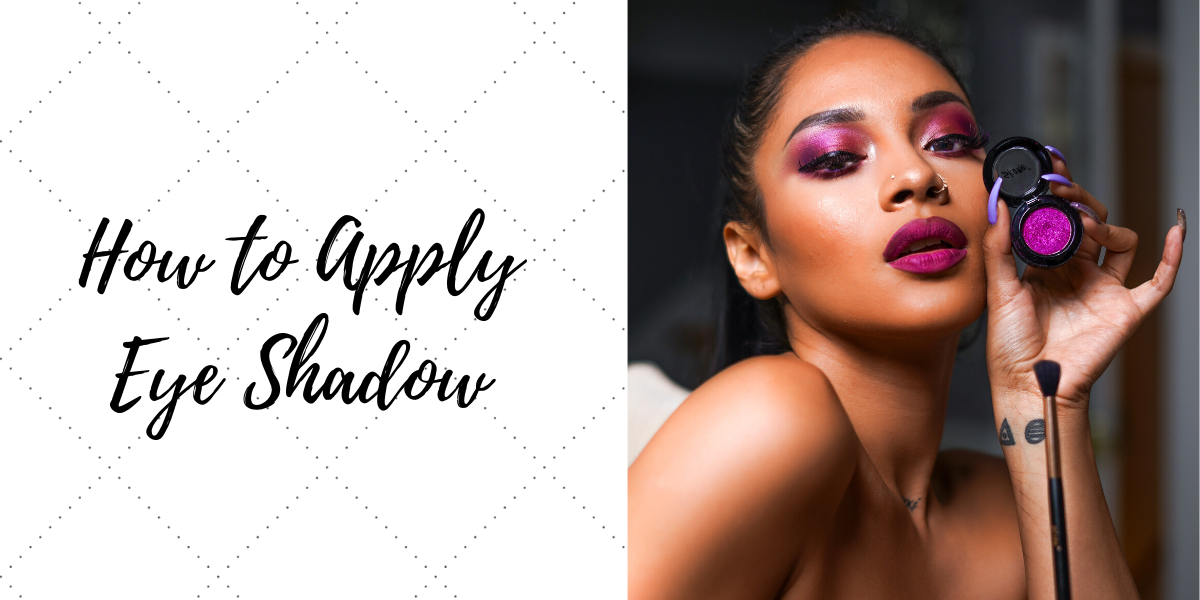 Whenever we plan a night out with your beau or best friends you always wish to look glamorous and sassy. Choosing a perfect eye shadow always helps in enhancing your look and complementing your dress.


A perfect shimmery eye shadow is a way to enhance your natural beauty. A woman can never go wrong with choosing a shimmery, vibrant, pigmented color shadow because they add a layer of dramatic sultry look. The best way to choose the best eye shadow palette depends upon the women's everyday routine and love for makeup.


How to Apply Eye- Shadow

Applying eye shadow is not just a professional game. Make-up enthusiasm can do it easily by following a few basic steps. The application of an eye shadow depends upon how dramatic or subtle look you desire.

•    For achieving the desired look always use a primer over your eyelids before applying any eye shadow. The step is important because it makes lids greasy and keeps the eye shadow in place.

•    For applying a primer you can use your finger gently in your lids, Q-tip always work or it can be done by using a regular makeup brush.

•    After applying primer, make sure you chose a neutral color from your palette and sweep the color over the entire eyelid up to the crease. A neutral eye shadow is the main shadow base from which you'll build the rest of your eye look. 
(Tip - For a more dramatic look, you can go darker and darker.)

•    After filling in the crease, blend in a darker shadow into your crease starting from inside of the eye.

•    Extended to the outside of the crease. Make sure that the color matches with crease and don't forget to blend properly because this step adds drama and defines your eyes even more.

•    Highlighting your eyes is an option. If you feel like adding more color, chose the lightest color and blend it in just above your crease.
(Note: Try avoiding mixing along the brow bone.)

•    Lastly, to achieve the professional look don't forget to use your pinkie finger for inserting the lightest color of your palette inside the corner of your eye. This is the secret of every make-up artist for making eyes look wider and more awaking. This trick works like a wonder and makes you a party bomb. This works with every special event, dates or evening out.

(Note: This step should be done with the precision because you don't want to end up adding too much color into your eyes.)

Take baby steps and try these steps today and become a queen with your gems. Nowadays, Youtube videos and channels are facilitating online classes for viewers. Ample offline opportunities are one of the best options to learn techniques for achieving desired make-up looks.

Words of Caution

While applying an eye shadow always think your lids like a rainbow, smoothing and blending from light to dark to light again. Never compromise with a cheap eye shadow palette and endanger your skin.


Make Evening Glitter with Shimmer

Adding shimmery eye shades is fun for the evening. Skone cosmetics has a semi-precious eye shadow that give you that perfect shimmery glow for your night out on the town. skonecosmetics.com