Five Minutes Or Less: Makeup When You Need To Be Gone In A Flash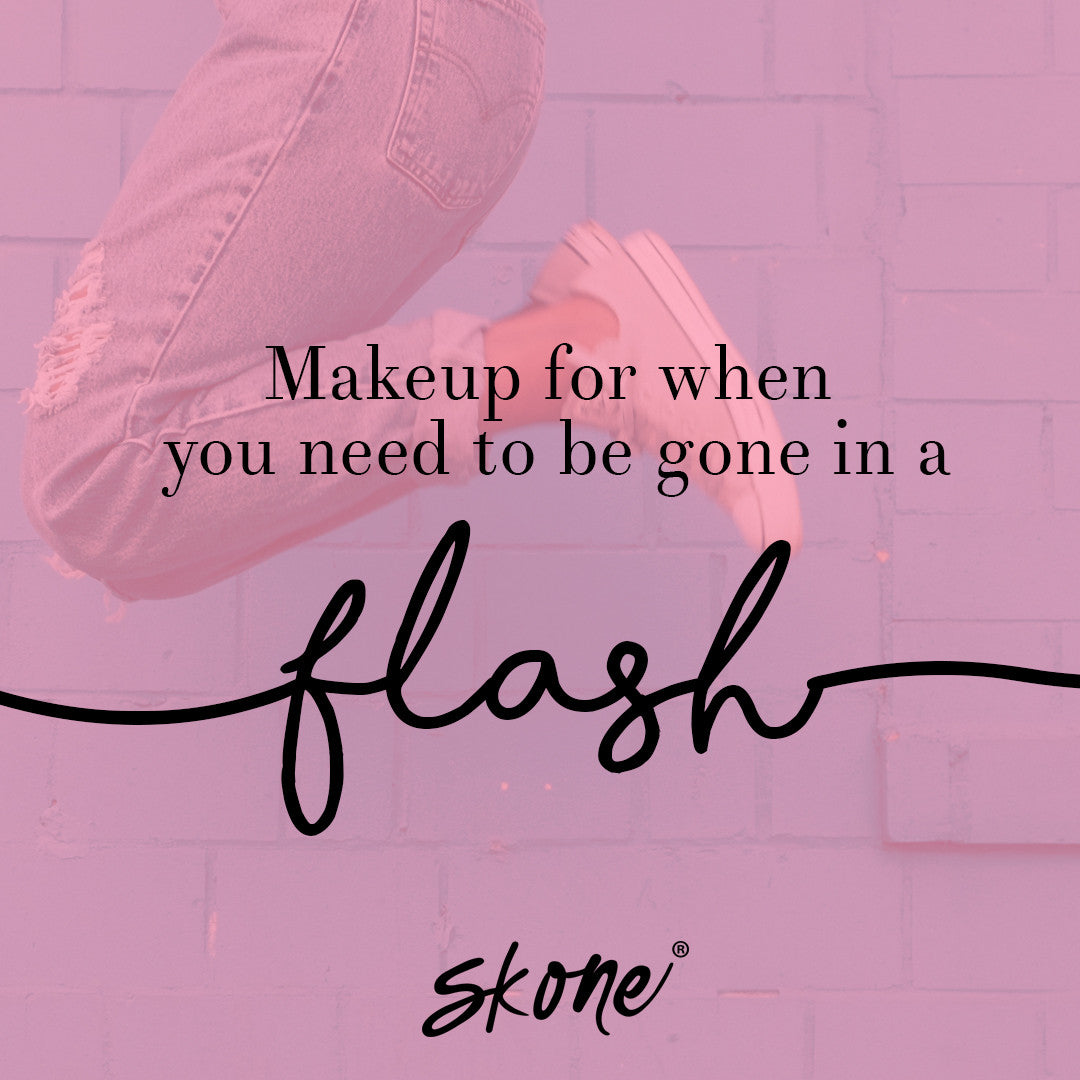 We all have those days when we're just not on our A game first thing in the morning. Sometimes we sleep past the alarm, or maybe procrastination takes hold. All you know is that when you glance at your phone panic sets in. You're running way behind schedule! But if you're part of the 53% of women who won't leave the house without wearing makeup then you've got to think fast. Here are some quick tips to get you from frazzled to fabulous in 5 minutes or less.
Fast Face
On a normal day where you have ample time, you could be using up to seven products on your face. Just thinking about it feels time consuming! Before thinking of products to use, think about what kind of coverage you'd like to have on your face on a "light makeup" day. If you're comfortable with a sheer coverage, opt for some BB cream. It's quick, easy and doesn't need primer or setting powder. If you'd like a little more coverage CC cream is a better option and has the same properties in that it will allow you to wear it without other steps. For the best coverage possible we suggest using our Luxe Pro Foundation brush. If you're really in a bind, throw on some moisturizing primer and spot treat problem areas with concealer with our Foundation brush.
Rapid Brows
Whether you have 5 minutes or 50, our Brow Wand is the best product to create natural, full brows. Simply brush your brow hairs into place and then use the triangular tipped pencil end to fill in. If your brows look too dark, take the spoolie end and brush out the pigment until you achieve your desired effect. With practice, you can get your brows done in a minute or two.
Express Eyes
If you're running late, chances are you don't have a lot of time to throw on eye shadow, so just a little mascara is probably best. But if you're a winged liner pro and a serial risk taker, you can try to put on your Insanely Intense Tattooed Eyeliner on in a pinch. Just a quick wing without shadow can dress up your eye and make it seem like you took a lot more time than you did to get ready.
Quick lip
With your Luxe Doubler, a quick and bright lip is more than feasible. You could even apply it when you're on your way to work! But not if you're driving. For extra oomph, add some lipstick or gloss on top.
Those are some ways to kick your makeup routine into high-speed. Do you remember the shortest time you had to get ready in the morning? How long did it take?
Be sure to tag your selfies with #SkoneGirl for a chance to be featured on our social media. Plus, be on the lookout for Skone in ipsy's June bag! Our Insanely Intense Tattooed Eyeliner will be featured.