Best Eyebrow Pencil For No Eyebrows - Skone Brow Wand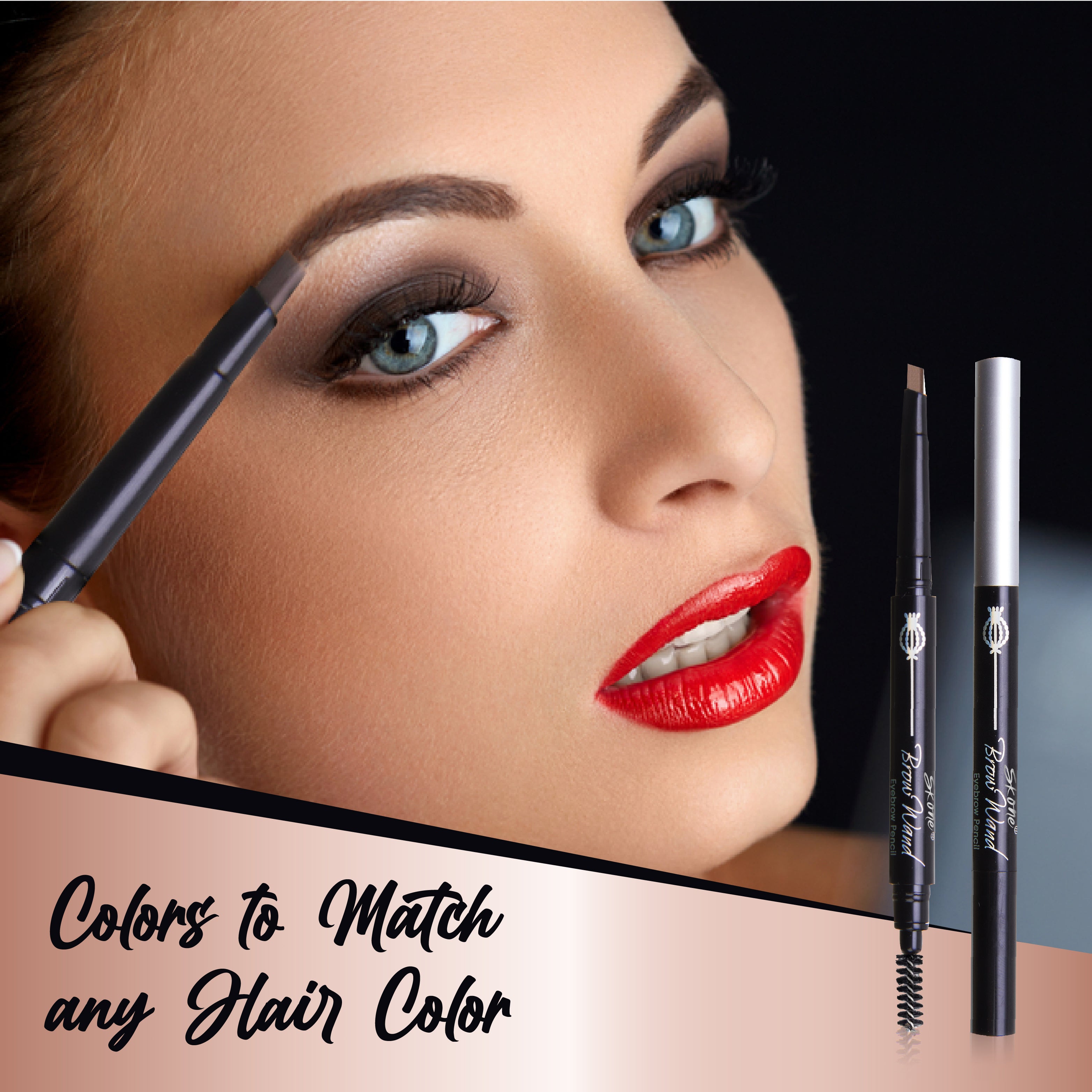 Release your creativity with Skone's retractable eyebrow pencil and brow brushes. Our Brow Wand brush is longer than others providing more coverage, control, and defining your eyebrows. This product is an essential brow filler pen for your daily makeup routine and will keep your brows in shape all day long. Keep it in your gym bag to touch up your makeup before heading to the office or grabbing brunch with the girls. Create beautiful, sleek eyebrows every time!
JUST FOR YOU: SAVE 20% OFF YOUR FIRST ORDER! USE CODE "BROWS20". Go to www.SkoneCosmetics.com
Skone's creamy pigmented formula makes it look like you were born with perfect brows. Skone's eyebrow makeup is long-lasting, smudge-proof, and waterproof. We have created a waterproof eyebrow pencil that won't budge even after a workout! That's right! It's so pigmented that it will stay put while you sweat during your workout!
Skone understands your busy lifestyle and created a retractable brow pencil that comes with a double-ended brush. This design makes it easy to apply both ends of the product evenly, so you don't end up with uneven strokes or lines in your eyebrows. The Brow Wand helps to create only sleek and perfectly filled, and defined brows. Make styling and shaping quick and effortless with our eyebrow pencil and brush.
Using our sought-after Insanely Intense Eye Tattooed Eyeliner formula, we created the Totally Defined Waterproof Eyebrow Wand. This product has rich, deep vibrant colors and is sure to last all day without smudging or running. Skone cosmetics brow wand is available in four hues to match every hair type: Chocolate, Cinnamon, Peanut Butter, and Creamy Chai.
SAVE 20% OFF YOUR FIRST ORDER! USE CODE "BROWS20".