How to make the most of your affiliate campaign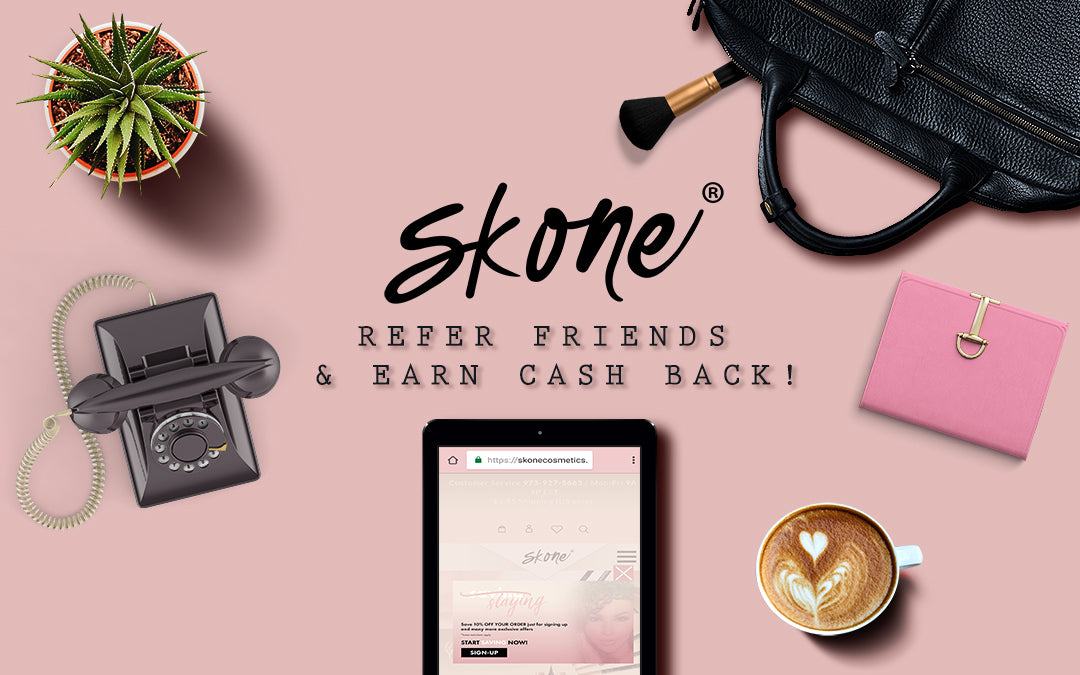 If you haven't heard, Skone recently launched an Affiliate Rewards Program. For those who want to help us spread the word about Skone, this is an amazing opportunity to do so and get rewarded in return. With your personal link that's generated when you sign up, you can offer your followers a 10% discount off their entire first Skone order, while the Affiliate (that's you!) gets 5% of the total sale deposited into a PayPal account.
Getting started is easy, first visit: skonecosmetics.com/affiliate-rewards, input your email and full name and right away you are given a unique link to share with your followers on social media, email, and your blog.
This program can be more than just posting online and hoping someone uses your link. Here are ways to maximize your Affiliate program success!
Change your social profile bios.
Any time someone is scrolling your social media you have the opportunity to share this deal. On every social page you use, put the link and what you are offering to your following in your profile. For Instagram, you can use your unique link as your website link for easier access to the offer.
Speak up! Show and Tell!
Whenever you use your Brow Wand or Insanely Intense Tattooed Eyeliner, tell your followers about it! You can post a quick review and discuss the benefits of the product, why you like it, and the discount they can receive when they purchase it through your link. You know why YOU love Skone, so just talk about it as you would to a friend. If you're posting a makeup look, you can remind your followers about the discount and how to get it in the caption.
Promote judiciously.
Something we suggest you DON'T do is spam your followers with the discount pitch. They may get turned off and feel like it's not a genuine recommendation. Always keep your followers in mind, remembering why they like you.
Once you implement these tips, you are on your way to success! If you have any questions, feel free to reach out to our Affiliate Success Leader, Sara, at sara@skonecosmetics.com.