4 Korean beauty trends on the rise - and how to rock them!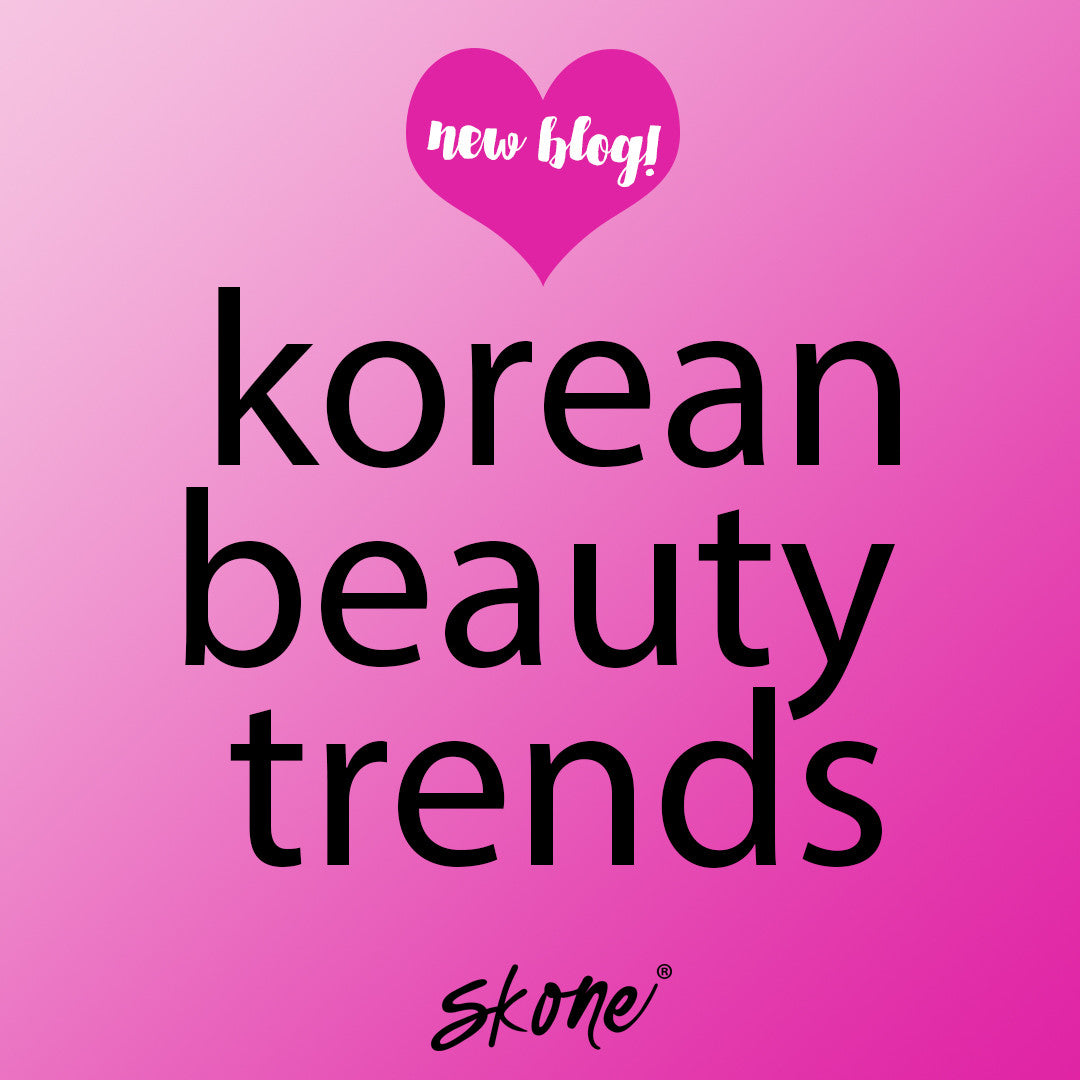 Despite what your Instagram feed might look like, a full contour, perfectly arched brows, and a dramatic wing is not universally trendy all over the globe. In fact, many countries use and wear makeup very differently than Americans. Take, for example, the rise of Korean beauty. It features very distinct looks very unlike American or western styles, and is steadily growing in popularity. Take the plunge into Korean beauty with these four hot styles.
Puppy Eyeliner
Known as the opposite of the cat eye, puppy eyeliner slopes down and creates the illusion of a larger eye. To create this, simply take your Insanely Intense Tattooed Eyeliner and line your upper lid to your desired thickness. Drag your liner downwards to about the length where your lower lashes fall. You could either make the liner go straight downwards or flick it to the side slightly as you would a cat eye. If you want to add a little more emphasis on the outer corner of your eye, line your lower lash line and connect it with the upper line. Our newly released Tattooed Solid Pencil would be a perfect companion to your Tattooed liner wing to achieve this look.
Dewy Skin
Unlike the usual matte, full coverage foundation look that many Americans love, Korean beauty is all about looking dewy and fresh faced. While you might think "sweaty" when thinking of dewy (especially if you have oily skin), having that natural dewy glow gives your skin the look of plumpness and youthfulness. To achieve a dewy look, apply your makeup the way you normally would. Once finished, spray a spritz of a mixture of two parts pure coconut water and one part water. This will give you a gorgeous and healthy glow.
Highlight
While not entirely surprising, highlighting is popular among many different beauty circles. To accentuate the dewy skin look, Korean beauty lovers use cream highlighters. If you only have a powder highlighter, don't worry! Take your Luxe Pro Blending brush and put a generous amount of your favorite highlight onto the brush. Then mist it with a setting spray and apply the highlight on your cheeks. The dampened powder will apply just like a cream highlighter.
Gradient Lips
Similar to the popular ombre lip look, the gradient lip makes your lips look plumper and alive with color. Typically, the lip shade used is a natural "your lips but better" shade, but you could try this with any shade you choose! To create this look, take your favorite shade of our Luxe Doubler and gently apply in the inner part of your lips to about halfway out between the ends of your lips. Then take your Luxe Pro Lip brush and gently buff it out for that soft, gradient look.
Which Korean beauty trend do you want to try first?
Be sure to tag your selfies with #SkoneGirl for a chance to be featured on our social media.